Transition Interiors: Summer to Autumn
Simple ways you can transition your home from Summer to Autumn
Accent colours
As summer turns to autumn, the bright breezy blues and cheery yellows that pop on a hot, clear Summer's day become a distant memory as the crisp temperatures and array of heartfelt colours from falling leaves sweep in. And so a change of mood on the inside of your home. It's the time to bring an Autumn palette of fiery reds, golden oranges and deep woodland shades, to switch up the attitude of your home décor and inhabit nature's warming, tonal surroundings. If oranges and reds clash with your grey tones at home, try and go for burgundy and forest greens - both have their own ways to say autumn without being too obvious.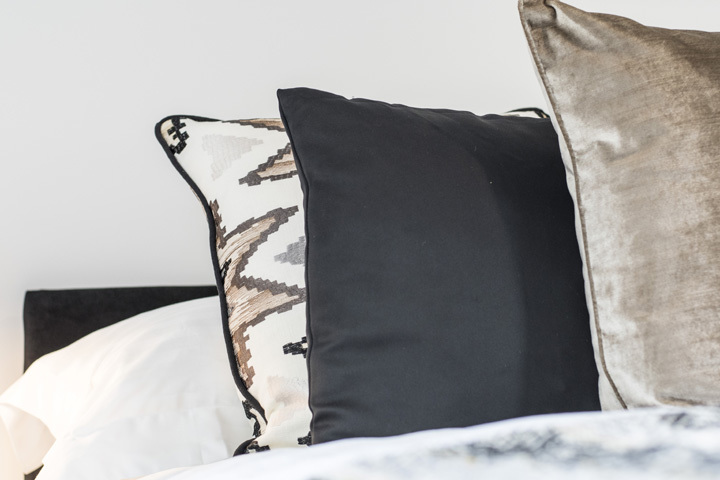 Soft furnishings 
As the Autumn season starts to bring in a chill, a few easy adjustments to soft furnishing can help make your home feel cosy and attractive. Snuggle down into an inviting extra array of cushions featuring leafy patterns, deep colouring and woven styles in both large and small sizes to make an area look instantaneously inviting and comforting on a cold day.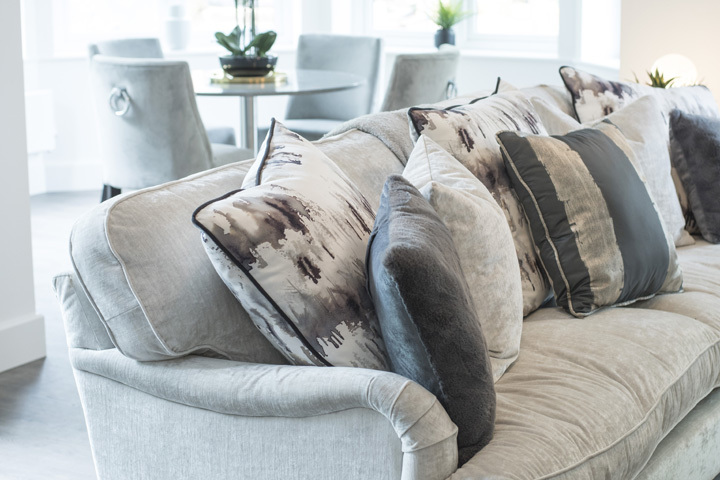 Added texture and layers
Light and airy cotton fabrics cause a cooling effect. Switching out finer fabrics for velvet, knits and throw blankets offers thicker textures into your home, creating an extra thermal impression when you walk into a room - as well as proposing a noble hibernating spot to settle down into with a homemade pumpkin spiced latte or hot chocolate.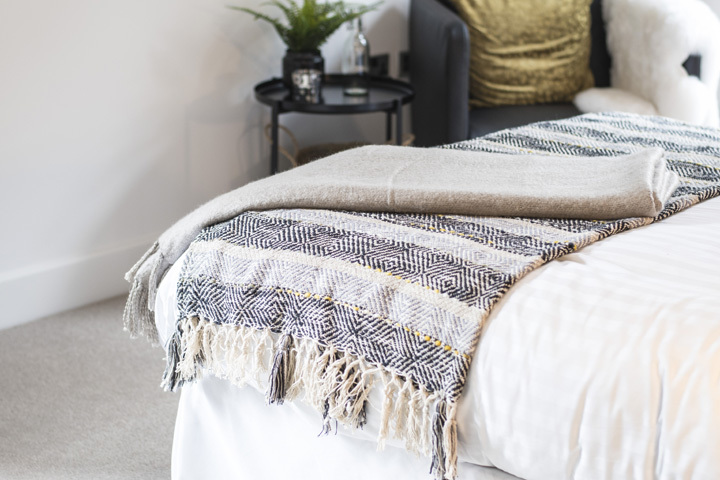 Soft lighting
As the nights draw in and evening's becoming darker earlier, resisting going to bed at 8:30pm becomes more and more difficult, we know. Add a glowing atmosphere into a room with soft table lights, and removing abrasive overhead lighting can help create a relaxing environment for you to nestle down and watch the new season TV to. A scented candle flame provides a soothing backdrop for you to enjoy the origins of autumn in an agreeable spot for the night.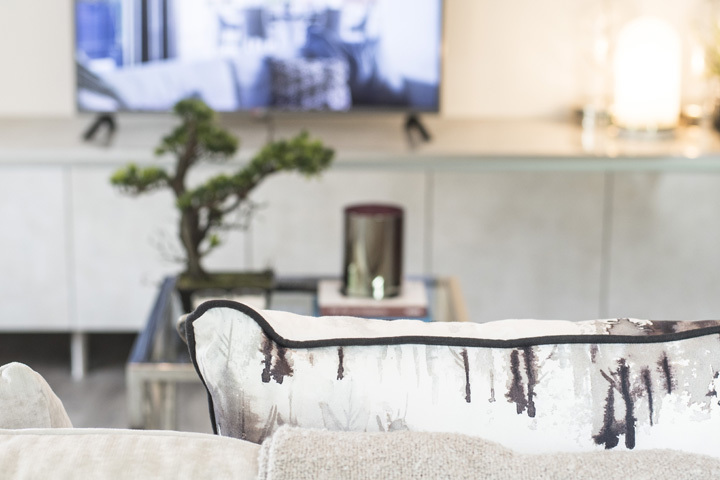 Pagination