Students Visit Cae'r Ysgol
A group of students from Coleg Meirion Dwyfor visited the brand new Cae'r Ysgol development recently to learn more about how to build homes, the Beech Developments way.
Many of the students who are working apprentices were inducted onto the site before being given a safety briefing and overview of what the 45 home project entails.
Partnering with CCG, Beech Developments has been leading on the construction of all the homes which are split into market and affordable homes. 
During the Open Day, the students were shown the unique methods used by the Beech Developments construction team and they also had the chance to see the way timber frames were constructed first hand.
Rhys Williams, Site Manager, said: "Building with timber frame is a very different process to traditional methods of construction - back to front almost but it was great to see how enthused the students were about it and to answer lots of questions."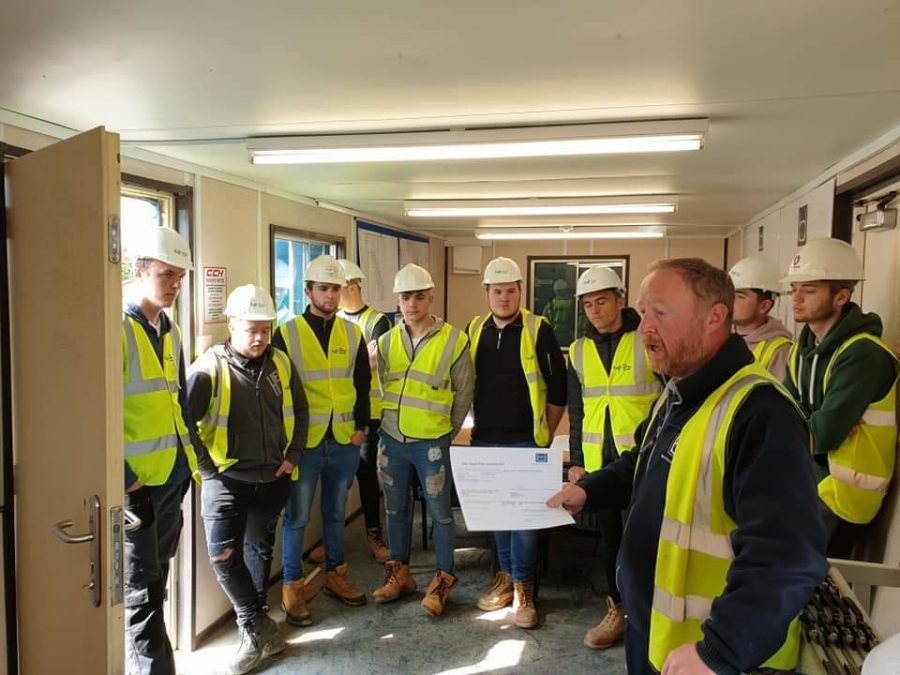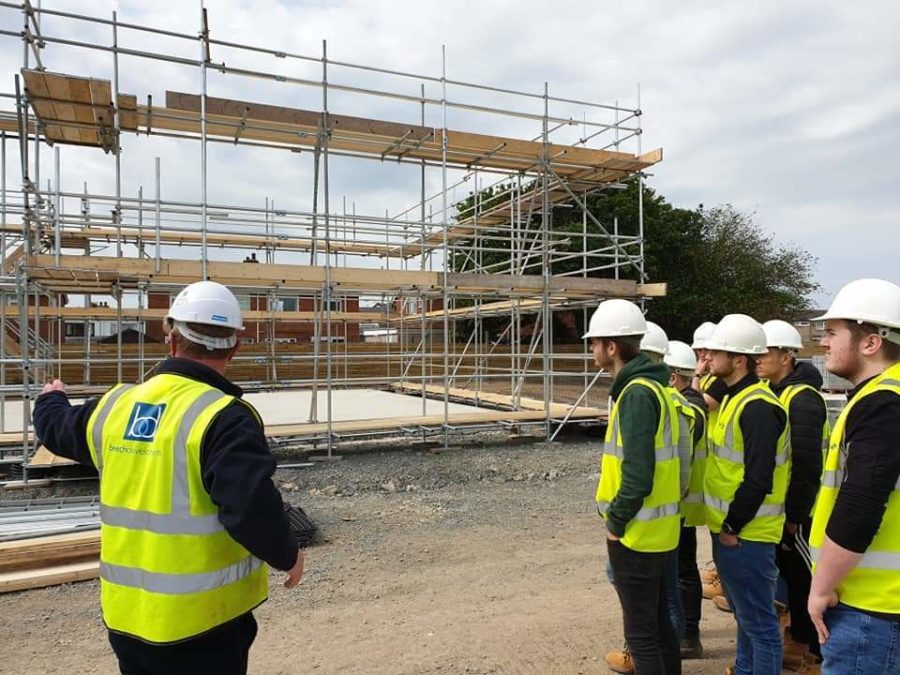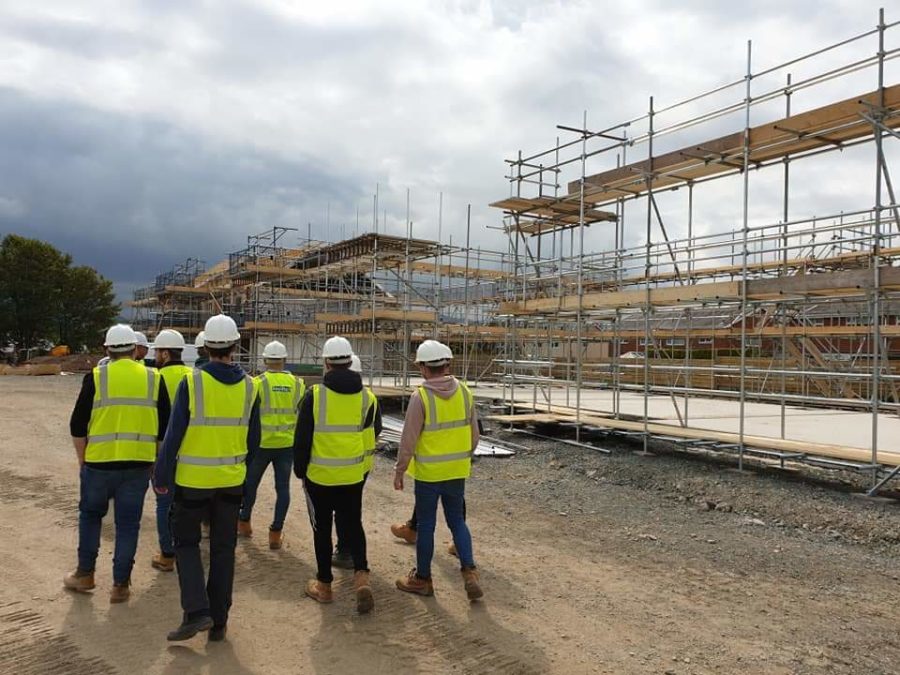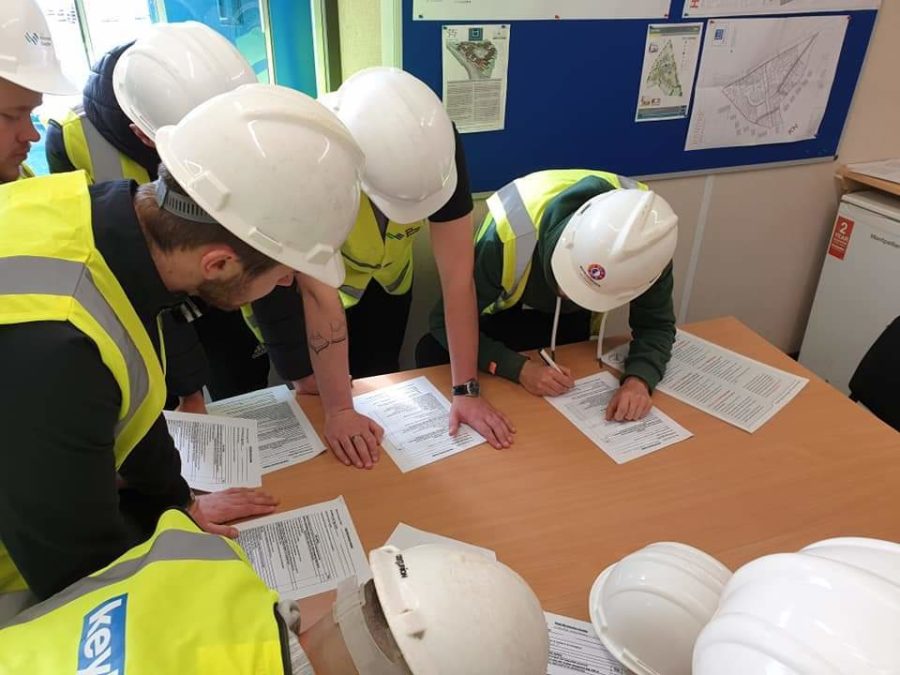 With many of the students working for either small or medium size businesses in the North Wales area, Rhys said the insight into an established and relatively large site, like Cae'r Ysgol, proved a great learning tool for the group.
"I think it really opened their eyes," said Rhys. "Many of them were unsure of the work that goes into the planning and production of building 45 houses and it was great to hear their feedback on how well the site looked and how neat and tidy it was."
Working for a company who holds a Considerate Constructors mark, former plastering and joinery tutor Rhys said it was great to showcase our sustainable methods of construction to young apprentices who will soon have to consider all aspects of construction in their working careers.
"It was a great day and we hope it has inspired a future generation to look at construction, trades and property in a whole new light."
Pagination