Customer Care Supervisor Runs 1000km in 100 Days for Air Ambulance
Dad-of-six put his time in lockdown to good use raising money for the Welsh Ambulance Service.
Darren Roberts starting running for the first time on April 20th, just five days before his 40th birthday, in the middle of the national lockdown due to the Covid-19 pandemic.
He decided to take his new hobby to a new level when he dedicated himself to running 1000km in 100 days. 
During the sunny weather of April, May and June, Darren took to the hills around his North Wales home in Rhosgadfan, Caernarfon and not only worked to complete the feat in distance, but also ascended 85,000ft thanks to the mountainous landscape around his home too.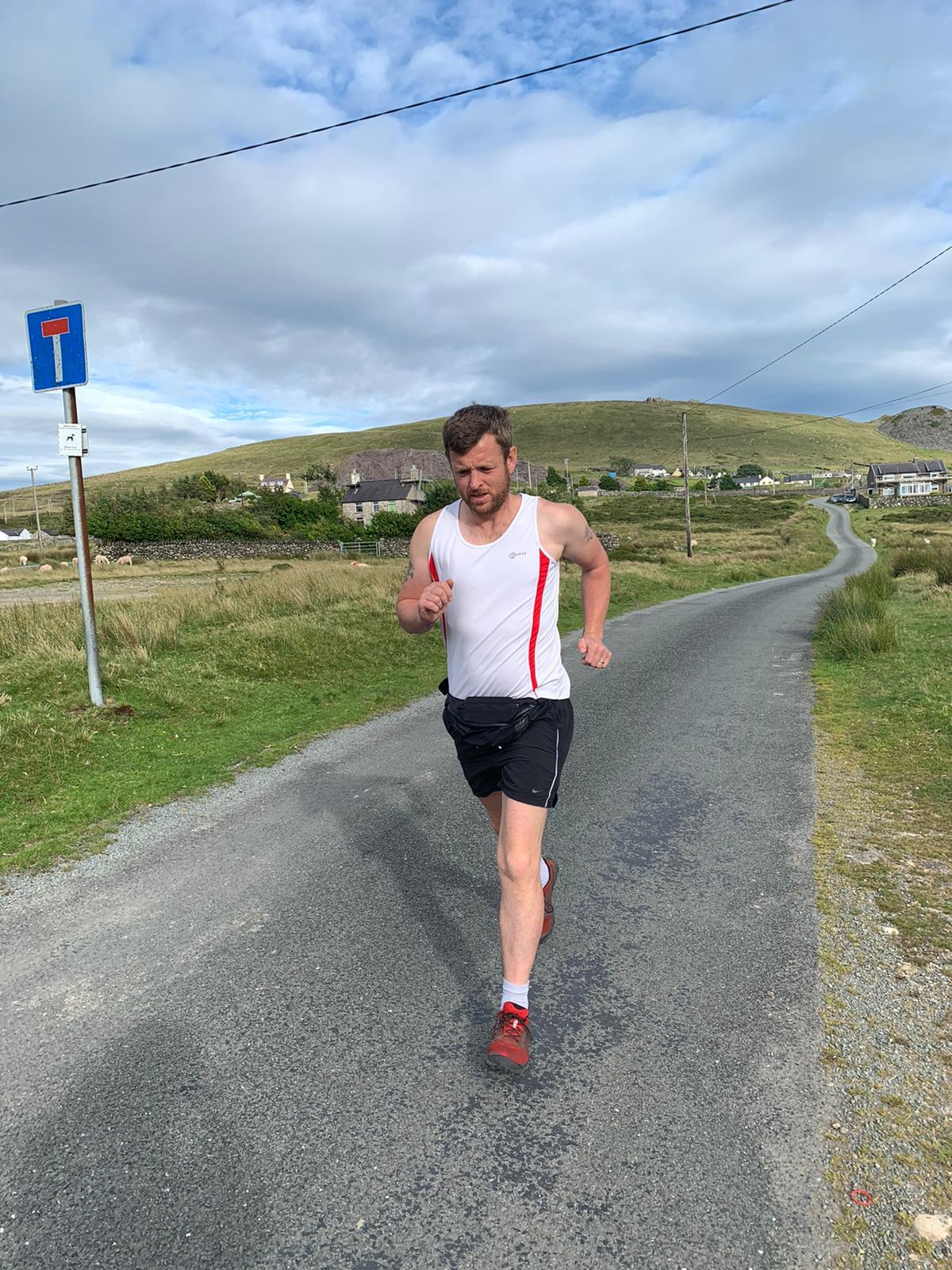 Darren, who is a Customer Care Supervisor for local property developer Beech Developments, said: "It averaged out at about 10km a day and some days more if I'd missed a day - so it was a real challenge!
"My daughter is obsessed with helicopters and I knew the Welsh Ambulance Service had always helped people across the country in remote areas, but would have been under further pressure due to Covid-19, so it made sense to nominate them as the charity that I would run and raise money for."
Darren who is now back at work at Beech Developments Head Office, Anson House, Llandudno Junction, has now completed the charity feat and raised over £1,135 for the Welsh Ambulance Service - finishing up his final week in July, completing 1000km all told.
Matthew Gilmartin, Managing Director at Beech Developments said: "Darren is a real inspiration and what he has done during his time on furlough is nothing short of brilliant! We are all very proud of his achievement and so much so, we have agreed to match fund the £1,135 raised as part of our 25 year anniversary plans to help local charities in the area. Please follow us on our Social media platforms to find out more about our plans to help celebrate 25 years in business.  We hope the money will go to help this fantastic charity service to continue their great work here in North Wales and beyond."
To donate to Darren's charity fund, visit: https://www.justgiving.com/fun...
Pagination