Christmas Tree Trends: top three looks this Christmas
Christmas is fast approaching and the time has come to dig out the old decorations once again…or is it? The latest trends for this year's Christmas tree bounce from the less is more approach, right the way through to decedent opulence.
Here are our top three looks this Christmas:
Nu Nordic
Simplicity is the Nordic way, that means the less the better. An understated earthy Christmas tree is this year's minimal look which means choosing a low-key and imperfect tree is completely on trend. The less fuller the tree, the better. Styled with unpretentious and ultra-minimalist decorations with a handful of stars and clear glass ball balls creates an unapologetic and effortless on-trend scandi-inspired Christmas tree. Improvise this year's tree skirt with neural toned knitted blanket and chopped logs for an extra minimalist and cosy look.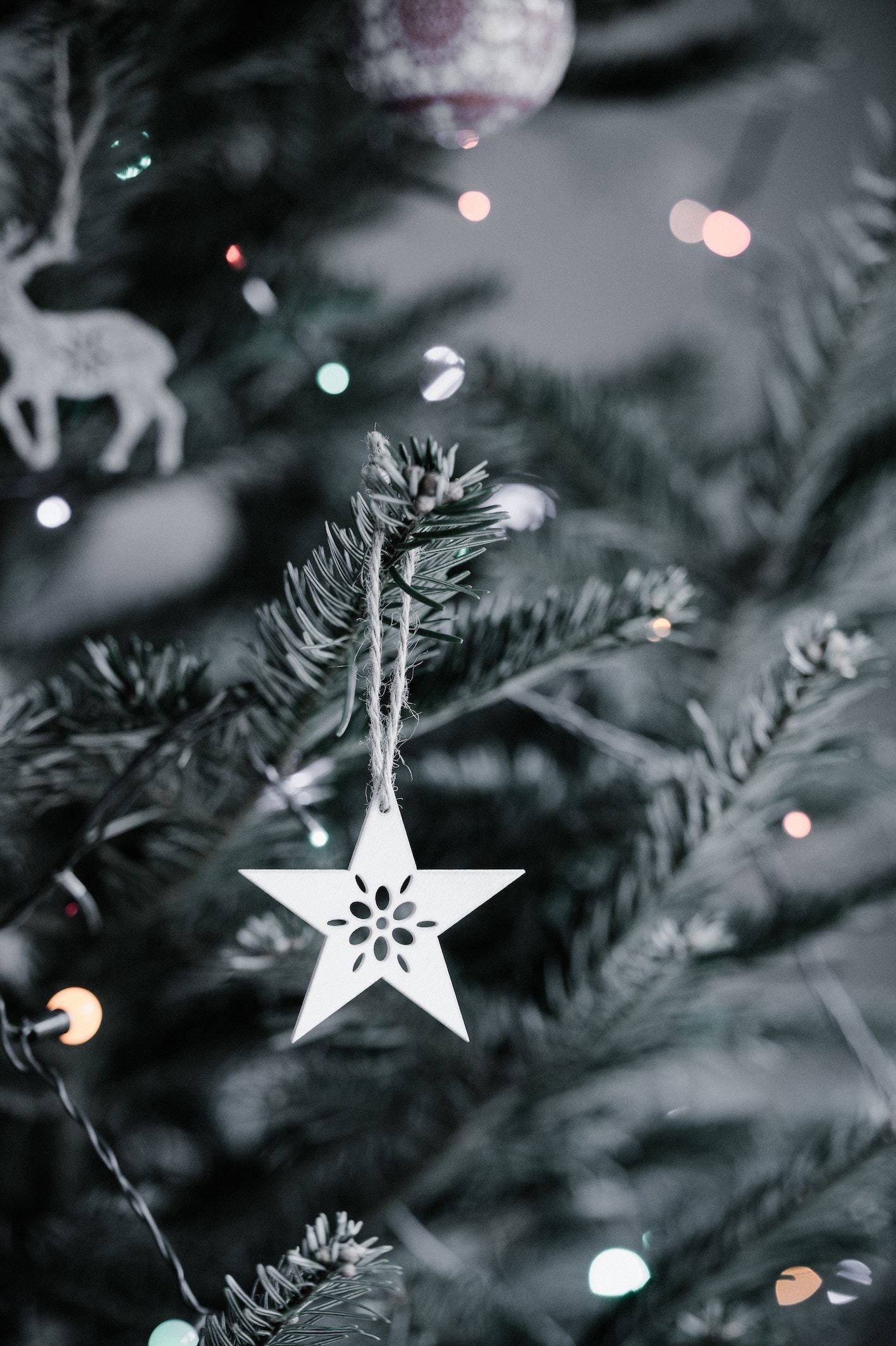 Woodland Wonder
Bring the forest into your home and let the pines speak for themselves. Traditional forest green and earthy tones, the key to the Woodland Wonder trend is to decorate your Christmas tree with dainty decorations and a variety of stylish yet inexpressive ornaments of whites and silvers. Accent with golden twinkling lights to create a sophisticated and festive glamour for subtle Christmas spirit. Just don't forget to show off some impressive gift wrapping for the presents to stage underneath! Think brown paper tied up with strings and plenty of raffia.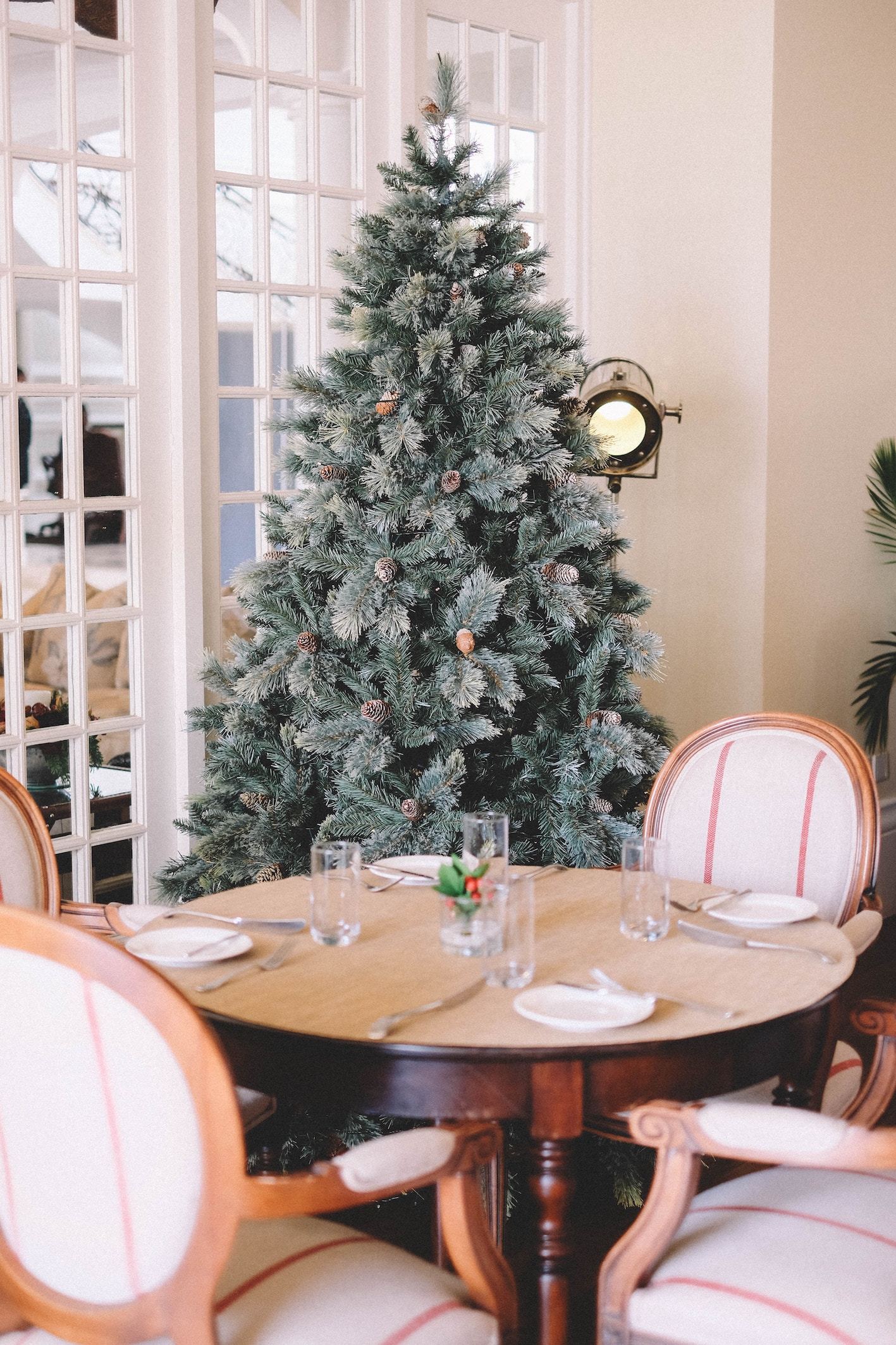 Tree topper show stopper 
The art of overfilling one's Christmas tree was once reserved for 5 star hotels with a statement to make, but the trend has now drifted into homes and is making an impression in a big way circa 2018. Choosing a large wonderful tree and decorating with opulent ornaments and glistening bright lights, creates a magical feel to your Christmas theme. Getting creative and replacing last year's tinsel with an array of ribbons tumbling downwards, helps to create a traditional yet impactful festive design. Complement with an assortment of vibrant ornaments and bows in different sizes, shapes and finishes to make your tree a little more playful. Finally find a tree topper that acts as this year's themed show stopper.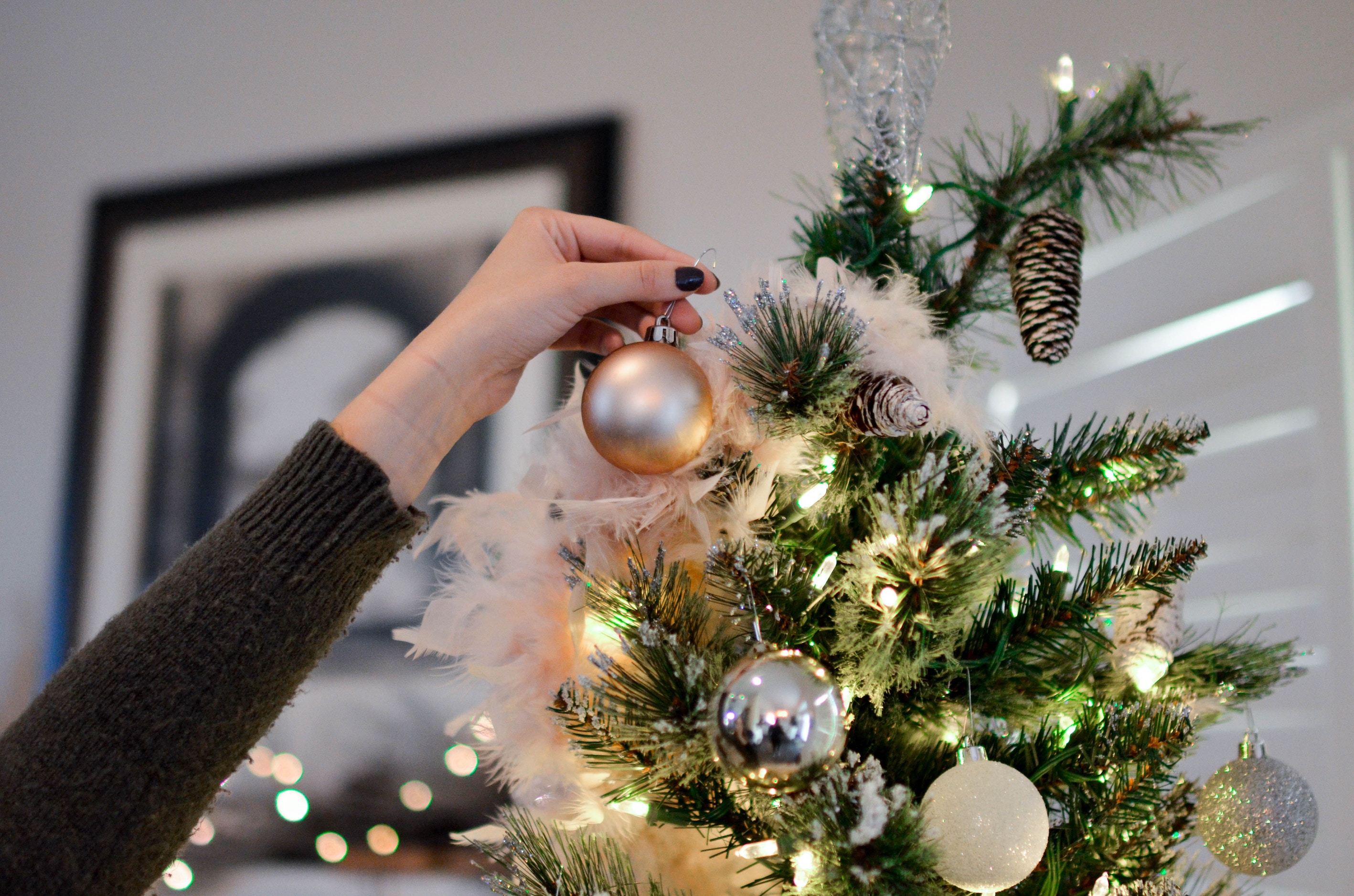 Pagination